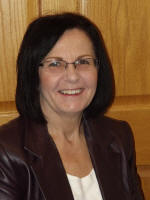 Rhonda Knudson
Real Estate Broker, Lic. No. 1606 Certified Appraiser, Lic. No. CG-1156
Office: 701-324-4799 Fax: 701-324-4798
email: Rhondak@gondtc.com
As a real estate professional since 1984, I know the importance of open communication, enthusiastic personal service and uncompromising integrity. My goal is to represent you, making your real estate transaction as smooth as possible.
I work with residential, commercial, and farm properties, meeting all of your real estate needs.
Let me help you sell your current home or choose from any of the properties we currently have listed.